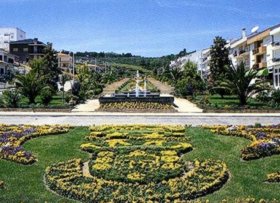 Alijo, Portugal


Tucked away in the heart of the Douro Port Wine grape-growing region of northern Portugal is the town of Alijo. Visiting this area is an absolute treat if you are a particular fan of Port wine, as here you will find a large number of the major producers of this unique fortified wine.

Some of the Port wine houses produce their own luxury brands, pressing the grapes by foot the old-fashioned way, to avoid the risk of damaging the pips and causing a bitter taste. There have been many attempts to imitate Portugalís Port wine, but like Champagne, none of its competitors has quite hit the mark.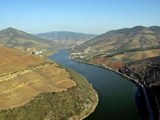 The vines in this region have been in existence since Roman times, yet Port Wine only goes back as late as the 17th century. There was a special trading relationship between the British and the Portuguese for many centuries. To survive the voyages to England, the Portuguese added brandy to the wine making it more stable. By adding the brandy before fermentation was completed, it made the wine sweeter and, over time, the British developed quite a taste for it. It was not until war broke out between France and England that the British had to source their wine from somewhere else, leading to an increased demand of this newly discovered Port wine.

In 1831, a young Englishman, Joseph Forrester, came over to Portugal to work for his Uncleís firm in Porto. He produced some outstanding hand drawn maps of the wine production region, and went on to write technical papers relating to Port Wine. He even produced a pamphlet exposing the malpractice of wine shippers, and for his services, the King eventually awarded him the title of Baron Forrester. Sadly, his life came to a tragic end in a boating accident, drowned by the weight of the heavy money belt he had the misfortune to be wearing that day.

A relaxing cruise along the Douro River is one of the most delightful ways to take in the beauty of this wonderful region. Passing terraced vineyards sweeping down the mountainside, it is particularly interesting in the autumn. This is because during grape harvest time workers fill the fields, picking grapes and carrying them to various collection points.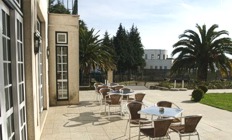 If you are looking for accommodation to compliment your stay, the Pousada Alijo (Hotel Barao de Forrester), which was named after Joseph Forresterís, and has an relaxing atmosphere. It offers both comfort and excellent cuisine providing local and regional specialities. Other facilities include a swimming pool and tennis court. Also in the area for your entertainment are activities than include country walks, mountain biking, fishing, and hunting for wild boar.

If you come in August, you will just be in time for the local festivities. The celebrations start at the beginning of the month in the neighbouring village of Favaios, eventually making their way to Alijo by mid August. Of course there are the usual religious processions, but there is also a great deal of music, dancing, and markets selling their wares. It is quite special being part of such a festive time.

Alijo is a charming town that can offer you wine tasting, river cruises, and local celebrations. What a perfect combination for a very relaxing and entertaining holiday. Bear in mind too that Porto is not that far away, giving you the perfect opportunity to combine your visit with one of Portugalís most popular destinations.