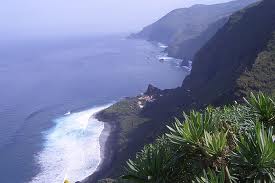 La Palma, Canary Islands


La Palma is probably lesser known than most of the other Canary Islands, but is certainly considered one of the prettiest. So it comes as little surprise it is also referred to as 'la isla bonita' which translated means the pretty island.
With its own airport La Palma is an ideal place to go if you want somewhere tranquil and serine. The island has a very constant climate with pleasant temperatures all year round. The summers are not too hot and you can still count on warm weather in the winter.

La Palma has everything from beaches and tropical rainforest to mountains and volcanoes. Over the last 500 years, there have been seven eruptions, with the last one being in 1971. A recent documentary claimed there would eventually be a big one that would explode with such force the island would collapse and cause a giant tsunami. Thankfully however, that is literally a million of years away. So plenty of time to enjoy this incredible island in the meantime.


For all those who enjoy hiking you can walk up to the highest point on the island, Roque de los Munchachos which is 8,000 ft above the clouds. There you will find some of the biggest observatories in the world. The island's other claim to fame is having one of the biggest craters in the world which is now a National Park, and visitors are able to explore the inside the crater itself.

Santa Cruz de La Palma is the capital of La Palma and is located on the east coast of the island, which lies on the edge of volcanic crater called la Cadereta. There are several historical buildings and museums to visit while you are there, as well as a replica of Christopher Columbus' ship the Santa Maria. If you happen to be in La Palma in May, this is when the town holds its Spring Festival, which always adds to the fun.

Santa Cruz actually has its own Parador, Hotel La Palma, which is a comfortable, modern four star hotel. It has wonderful view of the Ocean, lovely gardens filled with exotic plants, a gymnasium, sauna, and seasonal swimming pool - everything to make your stay as comfortable as possible.

The Biosphere Reserve is another place to go walking. It has paths that forge through dense forest with vegetation that has survived since the dinosaur age. There are ravines and impressive peaks taking star gazing to a whole new level. Swimming is excellent as well with beaches that lead out to clear blue water.

On some of the archaeological sites there are rock paintings in the caves once inhabited by the first people to colonise the island. It is believed they came from Africa although, judging by the different houses and social systems, it appears the islanders never travelled beyond their own island. Each island had its own unique family structures and rules. For example during harvest one family group might give a pregnant woman double rations and yet honour and give distinction to the one who robbed a neighbour.

Another place of interest is the National Park of Caldera de Taburient. There are also charming villages and the town of Llanos de Aridane to explore. Because La Palma is not reliant on tourism, it remains a peaceful and serine holiday destination with an extremely friendly atmosphere. With such a diverse landscape, it makes for a very unique holiday.


About the Author: This article was written by Susan Bartle who is a seasoned traveller and freelance travel writer.
Originally from Canada she currently resides in the UK and recent research has resulted in expert knowledge of the Pousadas and Paradores. Click here to read about other destinations where these luxury hotels can be found.
Or visit her travel website covering countries in Europe and all around the globe.