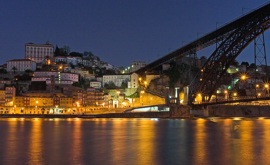 A Weekend in Porto (Oporto)



Although many have heard of the splendours of the Algarve, there is so much more to explore of Portugal, particularly in the north. Why not consider jetting away for a long weekend to Porto (Oporto) where you will find beautiful weather and picturesque villages scattered along coastlines and flower-covered hillsides.

Stay at the stunning Porto Pousada, take in the historical city of Porto, enjoy the free wine tasting tours of the Port wine caves of Gaia, and a river cruise down the Douro River.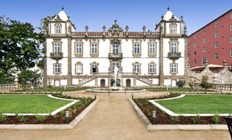 Arriving at the Porto Airport a taxi will deliver you to the magnificent Palace of Freixo, which was built by the well known Italian architect, Nasoni in 1742. The palace has been converted into the Oporto Pousada, giving luxurious hotel accommodation with views of the Douro River, and has its own restaurant and bar where you can relax and dine on your first evening.

With a health club and spa, indoor and outdoor swimming pools, you are spoiled for choice if you wish to start the weekend at a more leisurely pace. However, for those who are keen to begin exploring the ancient city of Porto, there is much to see. Built along hillsides overlooking the river Douro, it is one of the oldest European cities and dates back to the Roman Empire.

Parts of the 14th century walls that once enclosed it are still standing, and there is an opportunity to see magnificent buildings of every architectural period. This World Heritage site has a number of interesting places to see, including museums, the Sao Joao Theatre, and the Ferreira Borges Market. There is also a choice of charming cafés down by the waterfront where you can stop to have lunch.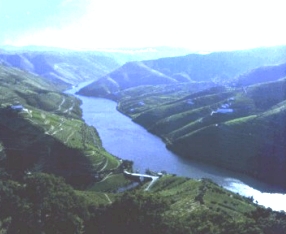 Not to be missed, are the wine tasting tours at one of Vila Nova de Gaia's many Port Wine caves, located on the other side of the Douro River. Each cave is very different from the next, and although they are only a 20 minute walk from Gaia, it is recommended you take a free shuttle from the waterfront as the roads are a steep climb. The tours are given by multi lingual guides, who will explain the fascinating origins of Port Wine. However be warned, after only a few sips of this potent wine you will soon feel the effects! It is also recommended you bring warm clothing, as the caves are kept cool to aid fermentation.

The perfect ending to the day would be to head back to Porto for dinner and a stroll through its medieval streets as it is simply magical at night. There is an early train the following morning to Regua for a Douro cruise, where a cruise boat will take you downstream (one word) to Porto, sailing through the serene landscape of rolling hills, terraced vineyards, and hill top villages. It is a wonderful way to relax and take in the rural charm of northern Portugal.

Port Wine and aperitifs are served on board, and there is an opportunity to disembark for a buffet lunch at the Hotel Porto Antigo where you can sample traditional Portuguese dishes. Depending which time of the year you go, each season will enchant you. February is when the almond trees are in full bloom, and their white blossoms contrast superbly against the backdrop of the surrounding countryside.

In April, the brilliantly coloured bee-eaters can be seen during nesting season, as they fly overhead in search of food, and during Harvest season in late September the vineyards are full of workers picking grapes. With so much to see and do you can make the most of your weekend as there are flights available on Mondays, giving you an opportunity to take advantage of the Porto Pousada's facilities one last time. What better way to return home feeling utterly pampered and relaxed.


More information on: Oporto Pousada
More information on: Douro River Cruises

About the Author: This article was written by Susan Bartle who is a seasoned traveller and freelance travel writer.
Originally from Canada she currently resides in the UK and recent research has resulted in expert knowledge of the Pousadas and Paradores. Click here to read about other destinations where these luxury hotels can be found.
Or visit her travel website covering countries in Europe and all around the globe.